The birth of a child is a mix of joy and responsibilities and is sometimes a sudden and unexpected event: it happens that one can become a parent at a very young age, but this does not mean that this experience must necessarily be regarded as a great a "burden" to bear. A commendable example of this is Melissa McCabe, a young mother from Tranmare, Merseyside, England. Her name trending on various social networks after she said she chose her son Arthur as her prom date, after she was unable to find a babysitter for him.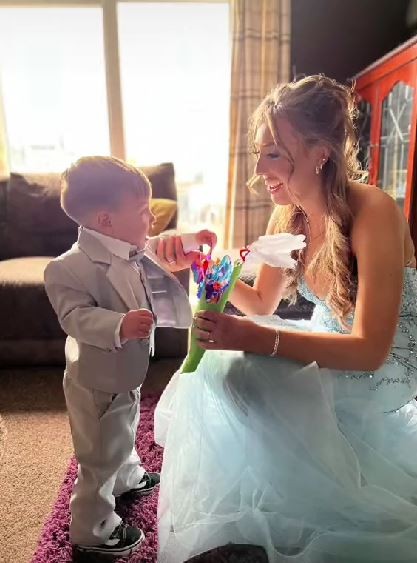 The young woman gave birth to her child at the age of 15 and has dedicated her life to raising the child as a single mother ever since. Revealing on TikTok that she decided to go to the prom with her son as her date, Melissa made a video with sweet images of the couple in evening dress. In detail, the young woman said: "Everyone goes to prom with their boyfriend, while I brought my greatest blessing with me". The video, which garnered 1.6 million views, was inundated with positive comments from users who praised Melissa for being the "best mom" and described Arthur "adorable".
However, it is worth remembering that the young mom did not receive 100% positive comments from users. "When I found out I was pregnant, I was obviously very young. It was difficult because everyone told me that I was ruining my life and that I would not be able finish my studies. A lot of people make comments when I go out with him," said the young mom. "People often think that he is my little brother, and when I tell them that he is my son, their attitude changes completely. The elderly find it particularly disturbing because, of course, their thinking is very conservative: first marriage, then the children, they say," Melissa stated.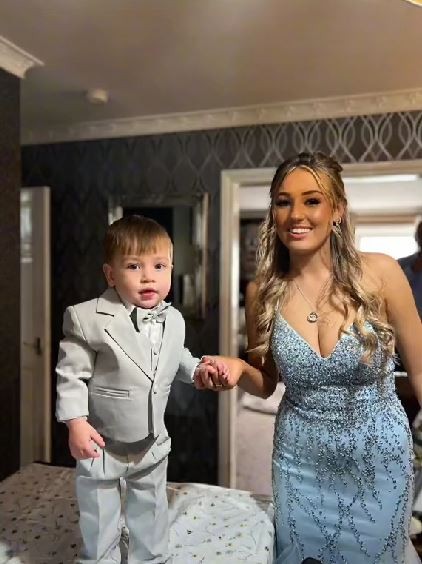 Thankfully, the young woman hasn't been affected off by others' negative judgments and comments and continues to share cute clips of herself and her son on TikTok. In addition, she has decided to enroll at a university to study at the faculty of Health and Social Assistance.
"My vice principal and my tutor, in particular, supported me in all of this," said the young mother. "They are the people who have helped me most to overcome the difficult moments of being a mother", she said.