Curious about where his blood-related relatives may be found, one man went on a journey, unaware that he only needed to go for a short walk and knock on a door.
Steve Taylor loved his parents and sister Sandy but always wondered who his biological family was. However, it was only much later in life that he discovered these parts of himself.
Strangely, the now-pastor may not have had to wait that long -- if only he knew that he had most likely rubbed shoulders with one or two of his siblings in the hallways of his high school.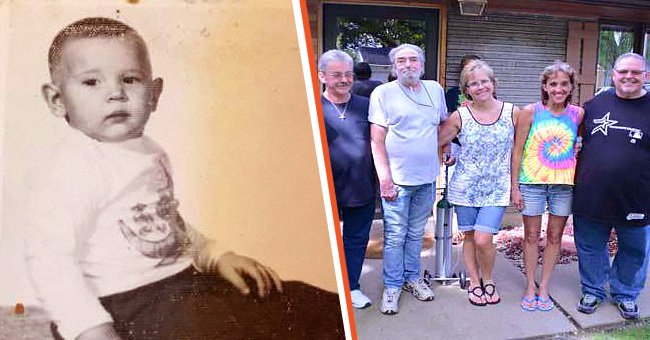 Steve Taylor as a baby [left]; Steve Taylor with his biological siblings [right]. │Source: twitter.com/wis10
A SELFLESS DECISION
Steve was born in the mid-1960s to his biological mother, Ruth Bolin. Living in a dangerous area, combined with a small apartment and six children, she felt unfit to care for the newborn.
Meanwhile, Willard Taylor and his wife Grace Taylor from Lebanon, Ohio, were struggling to have another child, with their daughter's heart also set on having a younger sibling.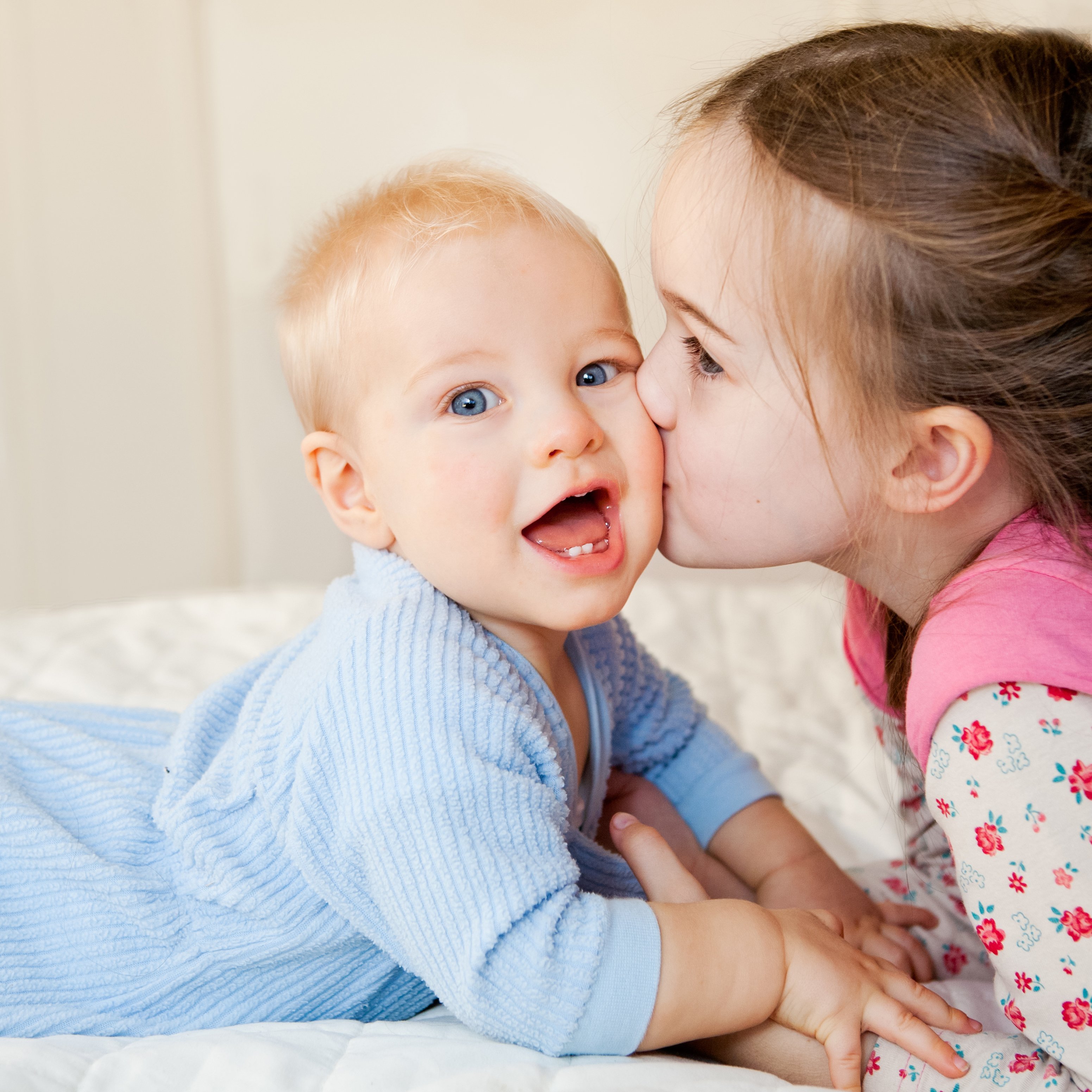 A sister kissing her little brother on the cheek. │Source: Shutterstock
When applying for adoption, the couple was told that the process would be long and arduous. However, as Willard recalled:
"This old lady came to the house and said, 'I see you're not ready for a baby,' and my wife said, 'Well, they told us it would take 2 years.'"
Of course, they made sure to get ready, taking in a lovely baby boy and an adorable little brother for Sandy -- as well as providing a loving and safe family for Steve.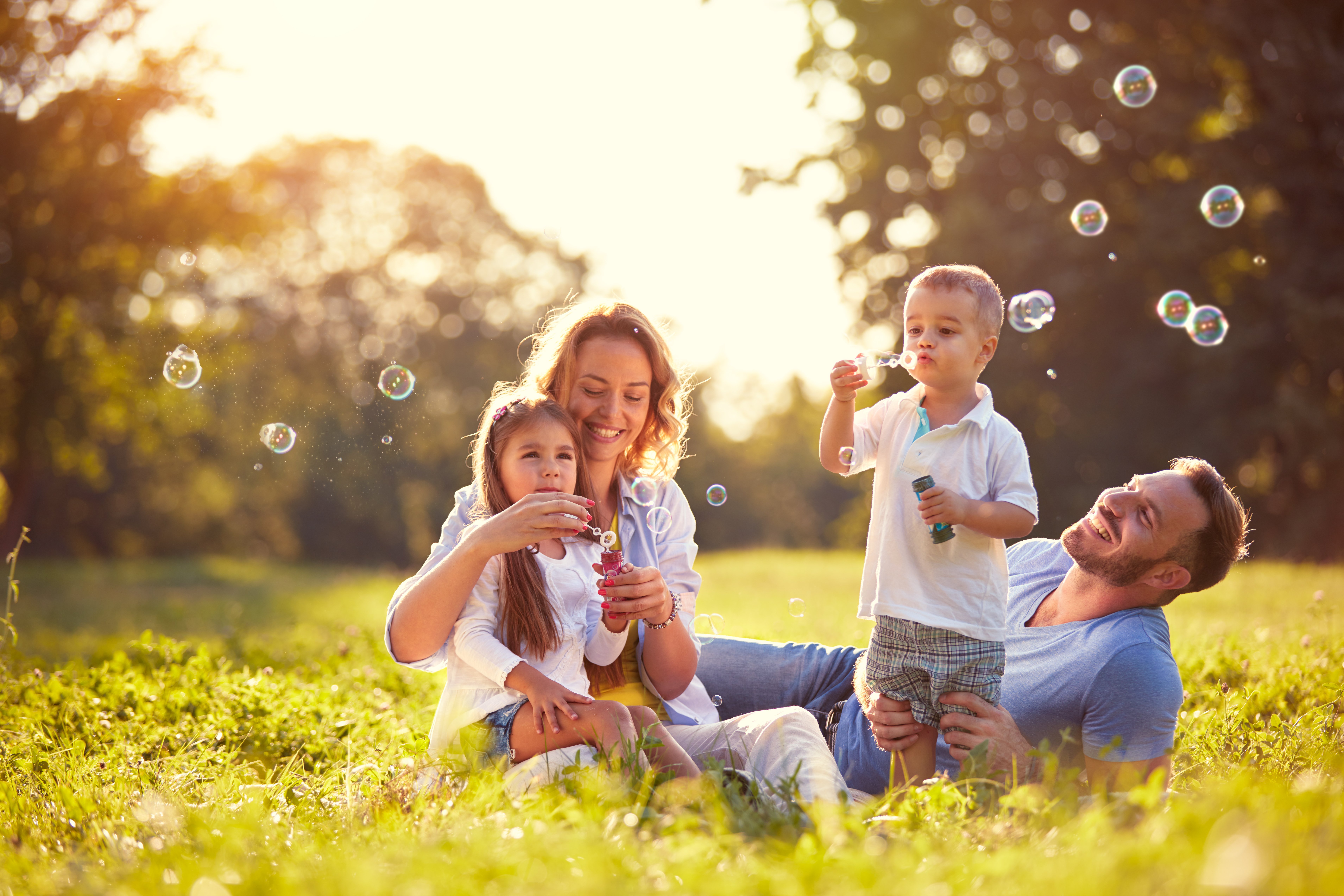 A happy family blowing bubbles. │Source: Shutterstock
Steve had a deep curiosity about his biological family, but the urgency to find them only came about in 1993.
He and his wife were in dire need of any information regarding Steve's birth family. This knowledge was necessary because their first kid was born with a condition where one's lungs cave in -- Pneumothorax.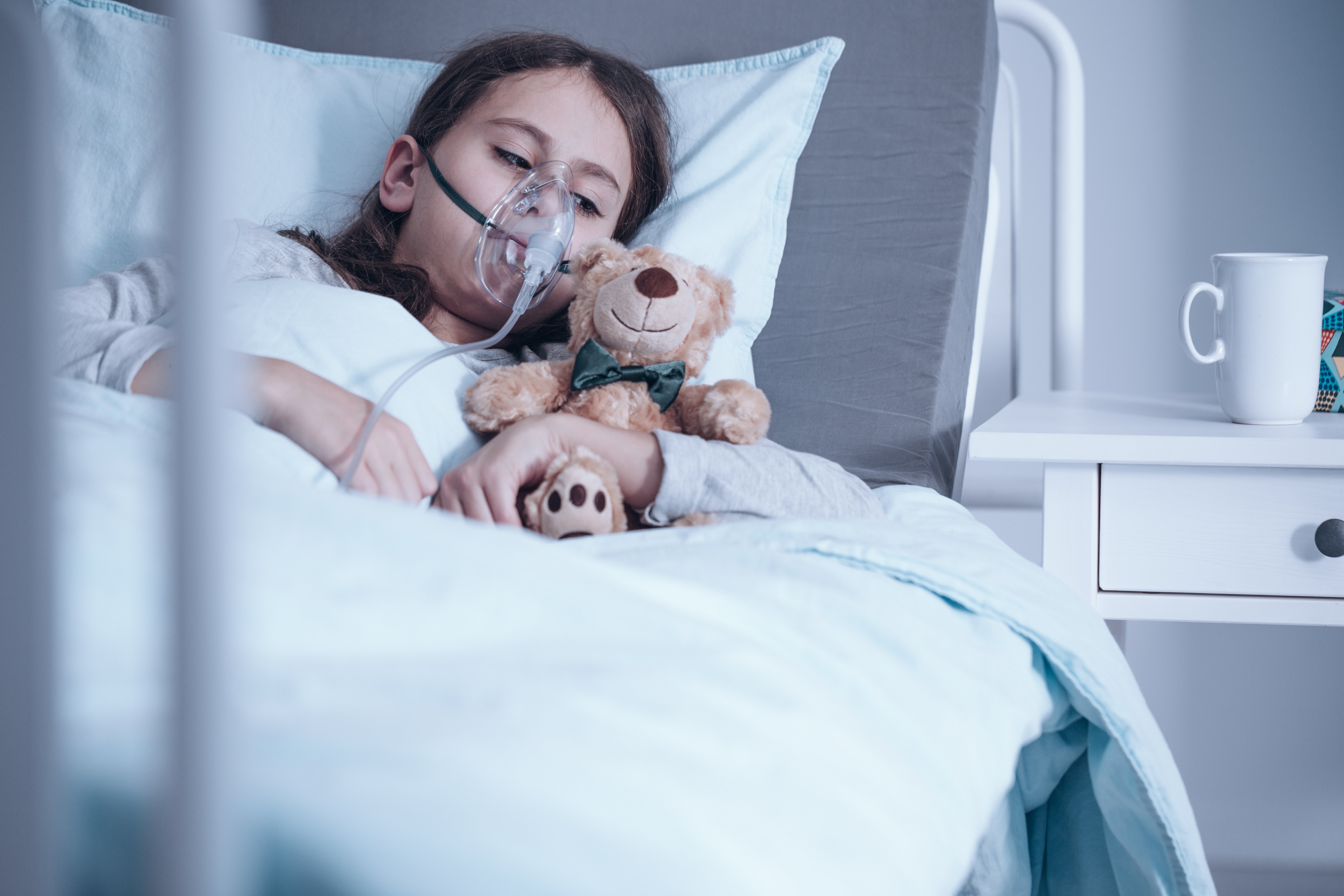 A sick little girl in hospital with her teddy bear. │Source: Shutterstock
There were originally laws barring him from details about his biological relatives. But, these were changed in 2015. Sadly, through his detective work, he found his birth mother had passed away, expressing:
"I felt like I lost someone I'd known my whole life."
Although simultaneously, Steve received
the shock of his life
when he discovered that his mom had lived in the town where he had been residing since he was a child -- Lebanon, Ohio.
Although regrettably, he could not meet his blood-related mom, he did eventually manage to reunite with all of his six biological siblings.
Five of them also grew up in the same area as him. In fact, for over a decade, his brother Bill was living right down the road.
Finally, in 2015 and with Steve at 49 years old, all the siblings chose to gather in their hometown. The long-lost youngest brother expressed:
"We all instantly fell in love with each other — it was like we knew each other our whole lives."
Whether connected via adoption or blood, family is never far away from one another, geographically or in their hearts.
A QUESTIONABLE EXPERIMENT
Fraternal twins Michele Mordkoff and Allison Kanter were definitely and deeply connected. Separate families adopted both sisters -- neither they nor their adoptive parents were aware that they were twins.
That is until a bombshell revealed the truth, which sounded as if it came out of a science fiction novel. A curious Mordkoff took a DNA test, only to find out she had a twin, but that was just the tip of the iceberg.
The two had been separated to subject them to a controversial "nature versus nurture" study. Unknowing subjects of this experiment had been traumatized by this research project in the past.
However, they were excluded when the individuals behind it found out they had mistaken the fraternal sisters Mordkoff and Kanter as identical.
Study or no study, this duo finally found one another, having developed a natural bond. As with Steve and his siblings, time was a non-issue for them, finding their way back to one another despite the eery circumstances.
Source: news.amomama.com