When you are lucky enough to share everyday life with your soul mate, you feel like you have won first prize in a lottery. It is not easy to find "the right person", but we are convinced that somewhere in the world, there is someone for each of us. February 14th is Valentine's Day - a particular moment of the year dedicated to lovers: and what better occasion to declare one's love or to renew one's feeling towards the beloved? The two elderly subjects of this video have not lost the flame that kept their relationship alive, even after 64 years. The elderly man approaches his wife with a letter and asks her if she wants to be "my Valentine". The wife's response is touchingly sweet.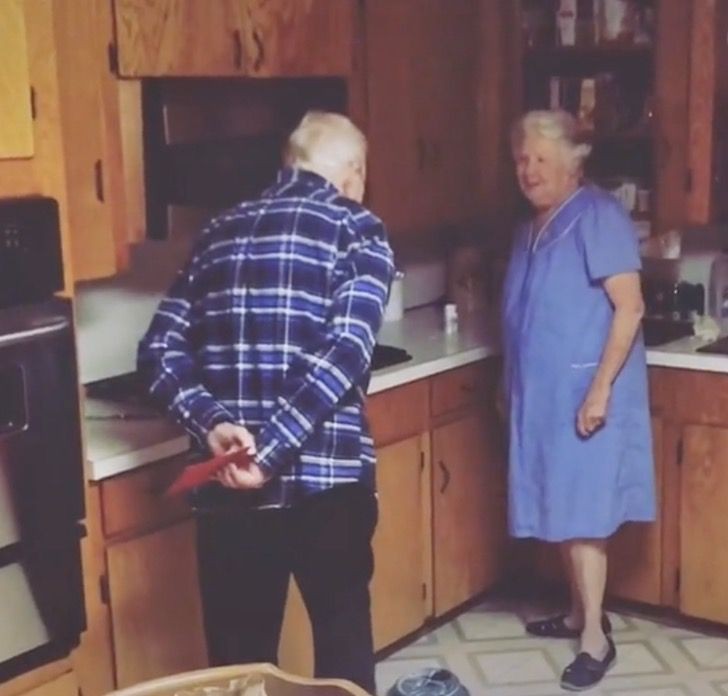 These two grandparents have seen all sorts of things after having lived 64 years of marriage together, yet they are not at all tired of each other. The grandfather even prepared a letter and a special dedication for his wife, on the occasion of Valentine's Day. The sweet video was shared on TikTok by Molly Stuart, the couple's niece, and immediately went viral thanks to the tenderness of its content. Molly's grandfather approaches her grandmother and says: "I was looking for you, do you want to be my 'Valentine'?". In response, the grandmother lets him know that yes, she has been his "Valentine" for 64 years: "What do you think I would say? I have been your Valentine for 64 years. I love you, Pops. You are the best Valentine I've ever had ".

The elderly man even gives his wife a love letter, just as if he were still courting her as a young man. They really are like two old-time sweethearts. Happy with his wife's response, the old man says these sweet words: "I love you, I couldn't live without you. You make my world go round".
How many of us would like to hear such words? And how many of us, even if we think it, have the courage to say this out loud to our partner?