Parenting has never been a piece of cake, but being the mom of 10 kids would seem to be a lot more challenging than anything else, don't you think? Just imagine the routine and care one child needs and multiply that by ten. At the end of the day, no wonder you might want to have another 24 hours available in the day.
Alicia Dougherty is the mother of ten children - 4 biological and 6 adopted - and is the main character behind the social media pages called "Dougherty's Dozen". Here, the woman mainly publishes videos about her large family, focusing on the managerial and entertaining aspects of it that attracts so many users. How does she do it? That's what many ask and in a video Alicia gave some answers, showing her evening routine as soon as her children have gone to bed. The day isn't over for her when they go to bed, unfortunately.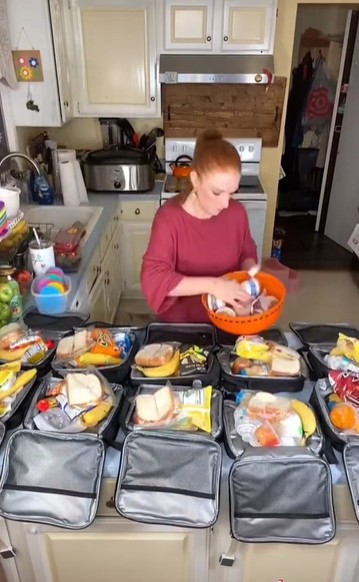 Alicia explained that, first, she unpacks all the childrens' lunch boxes and puts the ice for the cooler bags back in the freezer. After this, she washes the dishes and cleans up the mess the kids left in the bathroom after taking their showers. And she's not done yet, because she still has to organize all the kids' clothes for the next day and prepare the snacks and drinks for the next day. Alicia then makes sure that each of them has a new mask and a spare one in their backpacks' pockets.
And now, if you think this mom can finally get some rest, you are wrong, because at this point she starts with the housework. She vacuums up any dirt and dust - especially after dinner - and she takes care of charging all of the children's iPads.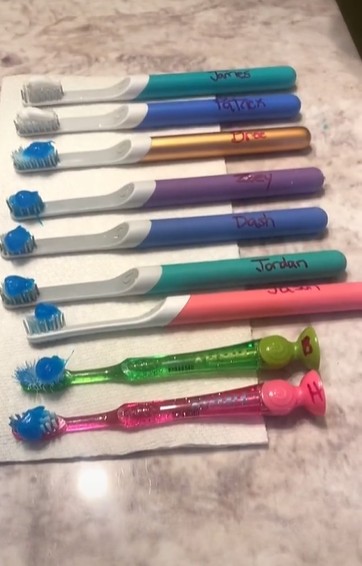 All that done, Alicia is finally ready to go to bed, check out her Instagram page for a while and... then off to sleep! Her eyes are usually closed by midnight.
Many users were shocked that the woman has this routine every day of her life and also noted that most of her 10 children should be old enough to do certain chores on their own, saving her some work. Many others complimented her on being an "incredible mother".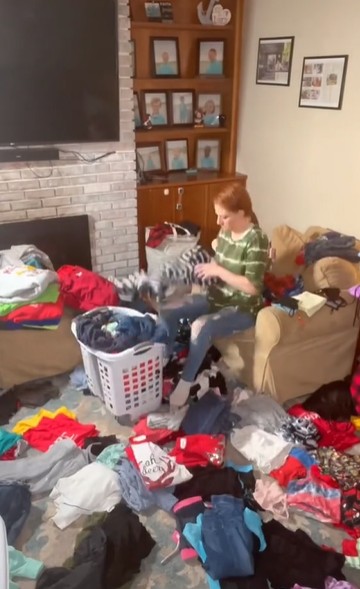 Alicia herself has stated that she does not want her children to help her, partly because she believes the chores to be her job. "Kids have to have fun and be kids," said this mom.
What do you think - would you be able to manage ten children?

Source: www.wtvideo.com